HQV Vida processor in AVENTAGE audio / video receiver
IDT announced that its HQV Vida processor has been selected for the new Yamaha AVENTAGE audio / video receiver. The Vida processor takes the industry-leading Hollywood-quality video processing technology to a new level of performance, significantly improves the consumer viewing experience, and helps Yamaha provide its customers with an unparalleled home entertainment experience.

Eiji Takeuchi, Yamaha a€?s assistant engineering manager, said: a€?IDT a€?s HQV Vida processor provides the highest quality video processing capability in the industry, which is what our AVENTAGE receiver hopes for. We have repeatedly considered every electrical path, every component Each material to maximize performance, which makes it critical to choose the best processor in the industry like IDT HQV Vida. "

Yamaha AVENTAGE audio / video receivers are a vivid leap forward in audio / video component design. AVENTAGE gives home entertainment studio-level sound effects and first-class video enhancement effects, which has attracted unprecedented attention in design, engineering and manufacturing details.

Ji Park, Vice President and General Manager of IDT's Video and Display Division, said: "Yamaha is one of the most trusted brands in the audio and video industry, and we are excited to adopt HQV Vida in its latest breakthrough product. Yamaha believes that It is known as the premier standard in today a€?s video processing. Moreover, Vida devices have brought HQV video processing to a new level of excellence. "

The Vida processor uses four-field motion adaptive de-interlacing, multi-field frequency tracking, 12-bit color processing, and resolution enhancement to enhance image detail and quality. Convert SD source to HD quality to make HD look more detailed. In addition, the device also provides real-time cleaning of high-compression video, which can reduce mosaic and mosquito noise from low-quality source compression distortion.

IDT VHD1900 integrates two new IDT HQV technologies-Auto HQV and HQV StreamClean-it can automatically enhance the incoming image and achieve powerful source video cleaning to make the picture as clear and clean as possible.

Auto HQV can be adjusted hands-free to optimize content image quality from different sources or different quality content. It can also analyze video content to adaptively adjust image and noise processing parameters to optimize image quality and reduce distortion. HQV StreamClean contains three noise reduction technologies-adaptive mosquito, mosaic and temporal noise-to selectively reduce these difficult-to-remove image distortions. Welcome to reprint, this article comes from the electronic enthusiast network (http: //)

IDT HQV's latest product also uses 14-bit internal processing, 12-bit color depth processing output, and 3D color gamut conversion for xvYCC processing. These features provide accurate conversion of conventional and wide color gamut content to the monitor's local color gamut.

The traffic signal lamp is to enhance road traffic management,reduce traffic accidents,improve road use efficiency,a kind of important equipment to improve traffic.Modern lighting according to the requirements of users can install electronic monitoring system and traffic safety facilities design,traffic safety for the city civilization a contribution.Our company's signal light series products mainly include Solar mobile Traffic Signal lights,Cantilever type Traffic Signal Lamp,Cantilever type Traffic Signal Lamp.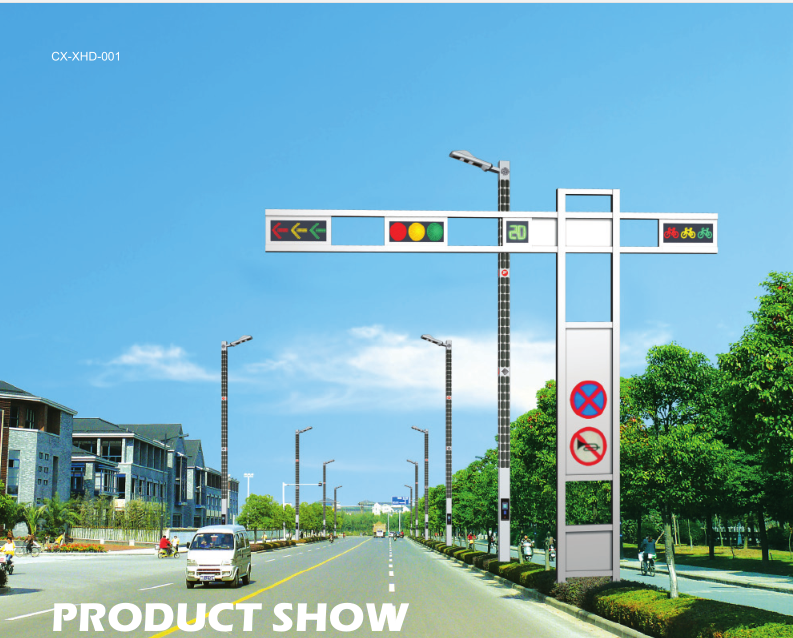 Traffic Equipment Series,Traffic Equipment Rental,Traffic Equipment Company,Safety Traffic Equipment

Jiangsu chengxu Electric Group Co., Ltd , https://www.satislighting.com